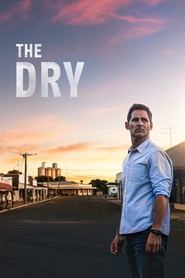 The Dry
The barren earth surrounding a drought-stricken Aussie town provides fertile ground for mystery, suspense and punchy emotional drama in "The Dry." This enthralling adaptation of Jane Harper's international bestseller stars a spot-on Eric Bana as a city detective whose investigation of an apparent murder-suicide in his hometown triggers renewed suspicion about his involvement in a mysterious death that's haunted the community for two decades. Expertly directed and co-written by respected filmmaker Robert Connolly ("Balibo," "Paper Planes"), "The Dry" has all the character intrigue, clever plot twists and red herrings to keep viewers guessing. It should become a sizeable summer hit when released in local cinemas on Jan. 1. Broad international streaming exposure is assured.
Related Stories
VIP
Facebook Q1 Review: Big Revenue Beat Could Irk Regulators
Bo Burnham to Release New Special, Shot During the Pandemic, on Netflix
Headlining his first Aussie feature since 2007's "Romulus, My Father," Bana is perfectly cast as Federal Agent Aaron Falk. A dedicated detective based in Melbourne, Aaron hasn't set foot in hometown Kiewarra since departing abruptly following the still-unsolved death of high school friend Ellie Deacon (BeBe Bettencourt) some 20 years ago. The once-thriving rural town is now an economically distressed and socially damaged dustbowl that's been in drought for a decade and hasn't seen a drop of rain in 324 days.
Watch Full Movie for more details…
Duration: 117 min
Release: 2020