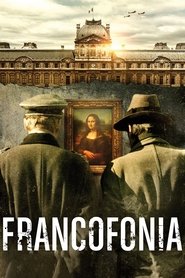 Francofonia
This is the last Aleksandr Sokurov movie I'll ever see. I'm sure this guy means well, but his cinematic instinct isn't very entertaining, even though someone with money clearly thinks otherwise.
I recently visited the Louvre. It is far more impressive than you would think seeing this movie which attempts to avoid responsibility for showing it to you by purporting to be an brief account of it during the German occupation. It fails even at that rather small ambition.
There are a few flashes of adequacy but they're so few and far between that it's not worth sitting through it all. Watching this was a big waste of time.
Duration: 88 min
Release: 2015